Pet Products, Toys and Supplies
Shaggy to Chic really does have it all – a full selection of pet supplies to treat your dog or cat to.  Chew toys and other items to keep your pet occupied, and a full selection of high quality foods, treats and supplies.
Stop in to see the selection or browse while your pet is being groomed!
If you are looking for a custom baked cake for your furry friend's special occasion, check out our Pup Cakes!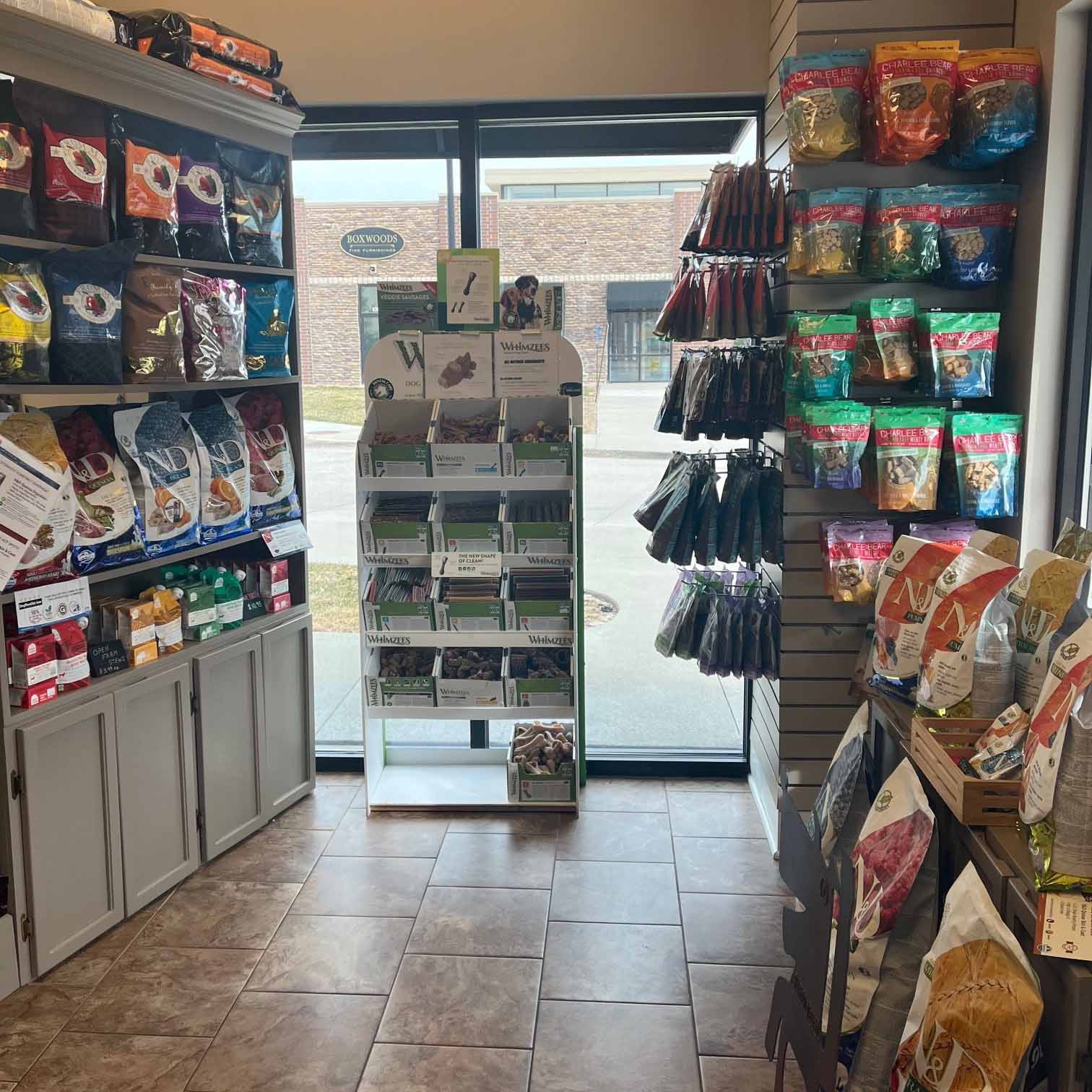 Dog Food And Treats
We strive to provide Des Moines with the best quality dog food and treats available.  We proudly sell:
Fromm Dog Food
Farmina N&D Dog Food
Open Farm Broth & Stews
Whimzee Dental Chew
Cloud Star Treats and Supplements
GivePet Treats
Cookie Pal Treats
Buddy Softies Treats
Earth Animal
Charlee Bear Treats
Pet Releaf CBD Treats & Oils
Solid Gold Meal Toppers
Woofable Treat
Spunky Pup treats
Super Snouts Supplements
Green Coast Pet Butter & Sauce
Puppy Cake Mix
Lazy Dog Pup-Pies & treats
Dog Chews And Toys
Chews, plush toys, balls, tugs and other interactive toys to entertain your furry friend.  We carry some of the best names in these pet items.
Buff Bites Knuckles & Bones
BarkWorthies Bully and Collagen Sticks
Stash treat Company Shanks
Earth Animal No-hides
Scout & Zoe's Antlers
Urban Pet Supply Yak Chews
Zippy Paws
Paw 5 Wooly Snuffle Mat
Go Dog
Fluff & Tuff
Lulubelles
Snug Arooz
Planet Dog
Tuffy
Charming Pet
Haute Diggity Dog
HuggleHounds
SodaPup
Pet Safe Gentle Leaders & Harnesses
Aroma Care Tear & Dental Products
Mineral Spa Shamoo
Earth Rated Wipes & Poop Bags
Paw Brother Brushes & Dental Gel
Safari Brushes & Clippers
Artero Brushes
Espree Paw Balm
Ganz Bandanas
All Star Dog Team Gear
Bark Appeal Harnesses
Up Country Collars & Leashes
Messy Mutts Travel Gear
Pet House Candles
Bainbridge Magnets
Fetch Life Collar Charms
Please feel free to contact us via text or phone at: (515) 829-8884 or fill out our contact form.